Seasonal Affective Disorder is Especially Prevalent in the Fall and Winter
Seasonal affective disorder or SAD is often confused with situational depression or anxiety. Seasonal affective disorder or seasonal depression is a term which describes a trigger or some mechanism that provokes a depressive episode or anxiety attack viz. the changing of the seasons. Most sufferers of seasonal affective disorder seem to experience this entering the winter season when issues of short days and darkness appear to be the triggers that bring on this depressive episode; this is sometimes called seasonal adjustment disorder. The short overcast winter days don't always trigger these episodes and individuals can experience an episode during any or all changing of the seasons. One gentleman described his episodes of seasonal affective disorder as this: "It is as if one day I notice that the sun is hanging in the sky differently, and then I notice my surroundings look different, and I get anxious and then a panic attack or depression comes on me".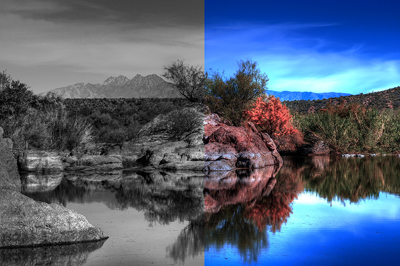 We don't know exactly why the changing of the seasons has this impact on certain individuals but the occurrences happen too often to write them off as fluke occurrences. The DSM IV-TR (diagnostic and statistical manual of mental illness) doesn't acknowledge seasonal affective disorder as a separate disorder sui generis; but rather a manifestation of major depression or more often bipolar I disorder. Up to 9% of certain populations on the east coast of the United States suffer with seasonal affective disorder. As a Scottsdale Psychiatrist I treat many people who formerly resided in parts of the country where they were prone to seasonal affective disorder. Many of them tell me that they no longer have these incidents or they have greatly decreased since moving to Scottsdale. Even though we only have two seasons here (hot and hotter) people can still have episodes of seasonal affective disorder. One gentleman seems to get it as we go from Spring to Summer, he then goes on his antidepressant medication until the heat subsides; and then he goes off of it during the fall through the spring.
Seasonal Affective Disorder is Considered Major Depression, Bipolar I and Bipolar II, in The DSM IV
According to the DSM-IV-TR criteria, seasonal affective disorder is not regarded as a separate disorder unto itself. It's called a "specifier" and may be applied as an added description to the pattern of major depressive episodes in patients with major depressive disorder, recurrent depression, and patients with bipolar I or bipolar II disorder. None the less seasonal affective disorder is still somewhat of a unique phenomenon. It isn't merely the "blues" due to circumstances because any changing of the season can trigger an episode.
The "seasonal pattern specifier" must meet four criteria viz. depressive episodes at a particular time of the year; remissions or mania and hypo-mania at a characteristic time of year; these patterns must have lasted two years with no nonseasonal major depressive episodes during that same period; and these seasonal depressive episodes out number other depressive episodes throughout the patient's lifetime.
How this seasonal affective disorder is categorized, can in a sense be seen as an issue of taxonomy in that there are no empirical bio-markers to demarcate SAD from depression or bipolar disorder; yet the DSM IV is the best indicator that we have today. SAD is often triggered by situations that are benign such as the unset of depression as the seasons change. Situational depression on the other hand, is triggered by traumatic negative stress in one's life that is ephemeral and subsides as the situations that brought on the disorder dissipates. As a matter of importance emotionally healthy  individuals will have feelings of anxiety and depression during trials and tribulations in their lives. I say this to those who are experiencing some anxiety or depression due to a job loss, the outlook on the economy or the geo-political situation, or maybe a death in the family or a divorce. If you are going through these trials and don't experience some anxiety or depression you aren't in touch with the world or your emotions! Don't panic, if the symptoms persist for a period after the circumstances have diminished, you may wish to consider an evaluation.
For those who suffer from seasonal affective disorder in areas of the country where the winter seasons are long and dark, light therapy seems to hold the disorder at bay as well as treatments with melatonin. In other conditions it might be best to learn what the triggers are and when you feel them coming on, go immediately to your doctor and get started on or increase your antidepressant medication. It is much easier to preempt an episode of major depression, bipolar disorder, or anxiety, rather than to wait for its full manifestation before dealing with the disorder.
Knowing the signs of seasonal affective disorder we can then learn some keys to avoiding it: 1. Acknowledge and learn what triggers it in your life. 2. Prepare for it. 3. Change your environment to possibly avoid future occurrences. Sometimes just knowing that you have the extra medication in your purse or wallet is enough to preclude the depressive episode or anxiety attack without having to ever resort to using the medication. 4. If the short cold days of winter tend to bring on a depressive episode; put your lights and appliances on timers so you don't go home to a dark house. Keep the TV and or radio on as well. Take vitamins, eat well and exercise during these trigger periods and stay positive. Our emotions follow our thoughts and our emotions can be responsible for the amount of neurotransmitters in our systems that keep our moods stable. These lifestyle changes will sometimes keep these triggers from sending you into an anxiety, panic attack, depressive episode, or even mania. Always keep your doctor informed as well so he or she can be there to help you; your support network is key. Stay close to your friends, do some introspection as to why these triggers occur that cause this seasonal affective disorder to occur, this education may in fact reduce the frequency of occurrences. As a Scottsdale psychiatrist I often see and treat SAD. Read more about seasonal affective disorder at WebMD.
This article on seasonal affective disorder is for informational purposes only and not meant to diagnose or treat any mental illness